Theo

Normally a pasture horse, this 4 year old Gypsy Vanner is ready for the show ring after one bath with the high-cleaning, whitening ALL NATURAL SHOW SHAMPOO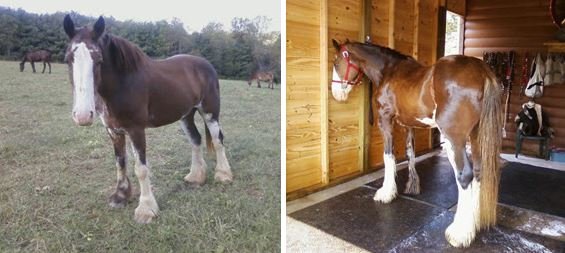 Aural Plaque

Showing no skin irritation after 6 days of application of ALL NATURAL CREAM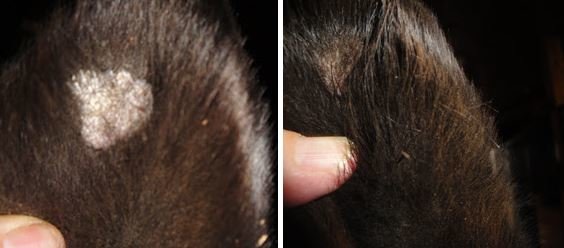 Clifton Cat

Suffered a wire cut. Owner applied ALL NATURAL CREAM daily. Within 30 days, the hair had completely regrown with no proud flesh.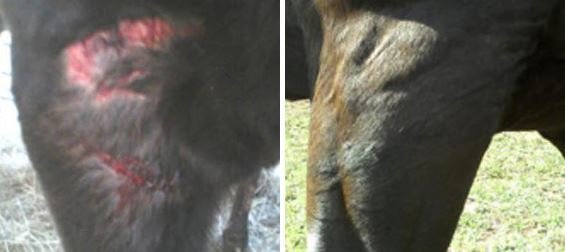 Sugar

31 year old rescue mare had severe rain rot secondary to Cushings disease. The winter coat was gone, leaving a healthy shine, after 15 days of washing with ALL NATURAL BODY WASH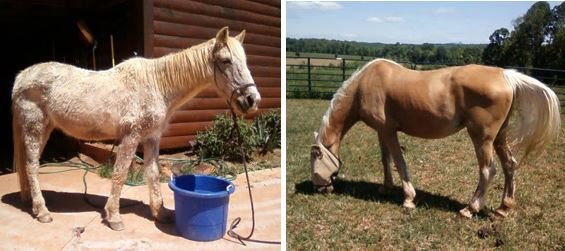 Chamorro

For 3 years Charmorro's owner cleaned the injured area with recommended commercial products. The harsh chemicals resulted in the area becoming hairless and very painful. Within one month of cleaning with ALL NATURAL BODY WASHand application of ALL NATURAL CREAM the hair had regrown and the skin was not painful.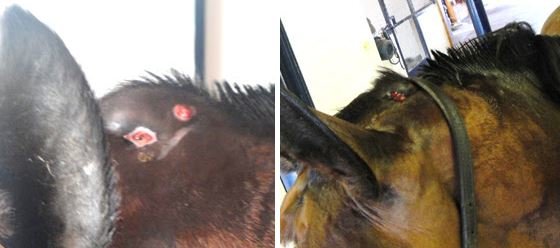 Absesses

This absess was opened up and the necrotic debris were removed. After 5 weeks of daily application of ALL NATURAL PROBLEM HOOF SOLUTION, we saw great improvement!